Technology upgradation is one of the main drivers of productivity in East Africa's Textile and Apparel (T&A) industries and 84% of textile manufacturers want to upgrade.
Having consulted 112 manufacturing firms, SITA's 'Facing the Future' report identifies this demand for upgradation, and analyses the challenges preventing manufacturers from being able to do so: lack of skills, lack of finance and high power costs.
SITA analysed this data to produce recommendations on how national governments can support the textile sector to modernise.
Technology upgradation is one of the main drivers of productivity in the Textile and Apparel (T&A) industries of Ethiopia, Kenya, Rwanda, Tanzania and Uganda.
SITA's recent research (2019) found that 84% of textile manufacturers in these five East African countries are interested in upgrading their equipment. However, according to the 112 firms consulted, technology upgradation is restricted: one, because technicians and factory workers lack the adequate skills, and two, because affordable financing opportunities makes it near impossible for firms to train those personnel or procure new equipment in the first place. High power costs also weigh in on the challenge.
Why do we need technology upgradation?
Technology has always had an important role to play in Development, just think of how much quicker it is to make clothes when you have a sewing machine. However, upgrading technology used by manufacturers has become all the more crucial in light of the Covid-19 pandemic. T&A was hard hit by the pandemic disruption; in mid-2020, worldwide orders along the T&A value chain had decreased by about 42%. However, there is opportunity in adversity. In the case of East Africa, it is an opportunity to build a robust, integrated and sustainable sector. The same is true of many all the AfCFTA signatories which are leveraging their textile manufacturing capacities for Sustainable Development.
Technical improvements are key for unlocking this opportunity.
Technological upgradation can increase resource efficiency and reduce waste, which reduces costs. In many cases, technological modifications enable manufacturers to comply with international standards on sustainability and therefore sell to more markets. Technology also unlocks opportunities for product diversification (for example, new clothing design and patterns), which can open up new markets. These expansions help with the vertical integration of supply chains (i.e. companies can source their inputs locally, or even produce them themselves). Spinning, weaving, processing, garment manufacturing (etc)
are currently operating as isolated units, integrating them will achieve scale and, equally importantly, resilience. In boosting productivity and resilience, technological improvements could be the key to a robust recovery in the post Covid-19 paradigm.
So, what needs to be done for East Africa's textile sector?
Well, according to the majority of the experts SITA consulted, national governments must assume an integral role in catalysing technology upgradation. Only when governments create an environment that's good for doing business can a sector attract investment. Governments are also in a good position to source and support affordable financing opportunities: development finance such as loans and grants from multilateral and bilateral development finance institutions could be used to fund upgradation. And only governments can provide financial incentives: tax breaks, soft loans and 100% depreciation claims on new machinery could nudge firms (especially SMEs) to upgrade existing machinery. Governments can also support the upskilling of the workforce, such as by extending technical assistance to manufacturers, especially smaller enterprises.
When it comes to the shift towards renewable energy and therefore reduced power costs, governments are again inevitably in the driving seat. The case of the Indian state of Tamil Nadu serves as a good example of how to establish renewable energy for industrial use, through designing appropriate financing and incentive mechanisms and establishing public-private partnerships.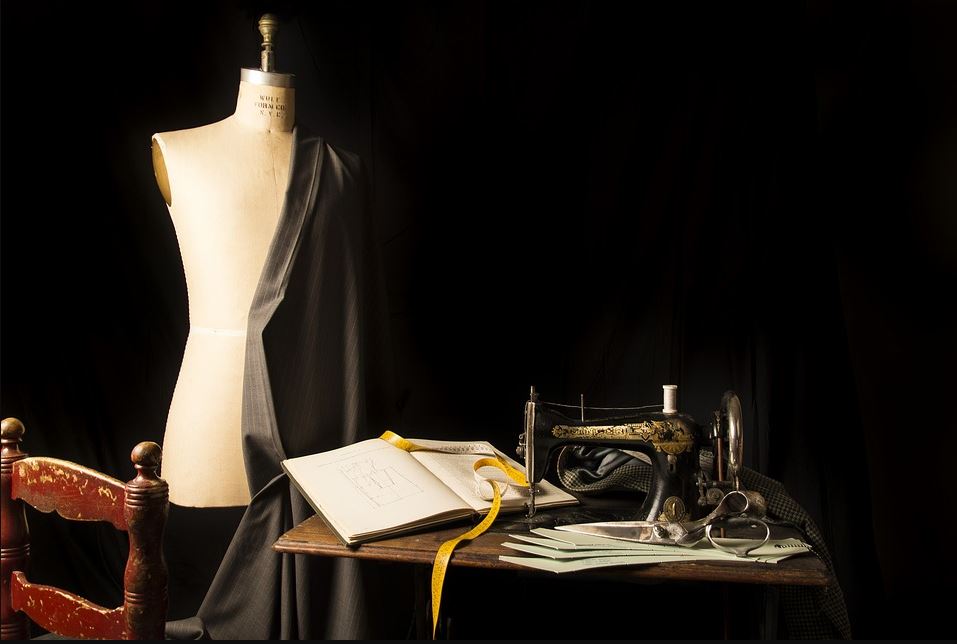 What has SITA done to help?
SITA carried out one-to-one interviews with the sector to gather data. SITA then analysed the data to produce recommendations on how national governments can support the textile sector to modernise, mainly: easing access to finance, offering financial incentives to manufacturers, developing workers' capacities and investing in renewable energy. In light of the pandemic, SITA pivoted some of the report's focus to the effect that technology upgradation could have on the country-level competitiveness of the industries operating there – looking at the nature of the value chains within these five East African countries.
To gather evidence and inspiration for these recommendations, SITA turned to insights from India. Public and private stakeholders in India's textile sector have experience in removing the constraints to technology upgradation. Using India's examples of successful and replicable policy initiatives is a silver bullet for East African governments looking for some direction.
Preliminary results of the survey were released at ITME Africa 2020, an international textile engineering event in Addis Ababa, Ethiopia, organized by the India International Textile Machinery Exhibitions Society (India ITME Society). With SITA's support, many stakeholders translated their two pence into insightful 'thought piece' articles, such as development finance for technology upgradation, and renewable energy to reduce power costs, which have since been published and disseminated along with the final results of the survey in December 2020, as part of ITME India.
You can read the full report here: Please note the report is not an academic study; it is intended as an actionable document for East African stakeholders – manufacturers, business support associations and policy makers – as well as for investors and suppliers of textile machinery around the world. For instance, the interest among East African manufacturers to invest in technologically advanced machinery, especially from India, represents a potential business opportunity for suppliers of textile machinery, looking to expand into East Africa. This edition is a technical paper, intended for inauguration at ITME India 2020.